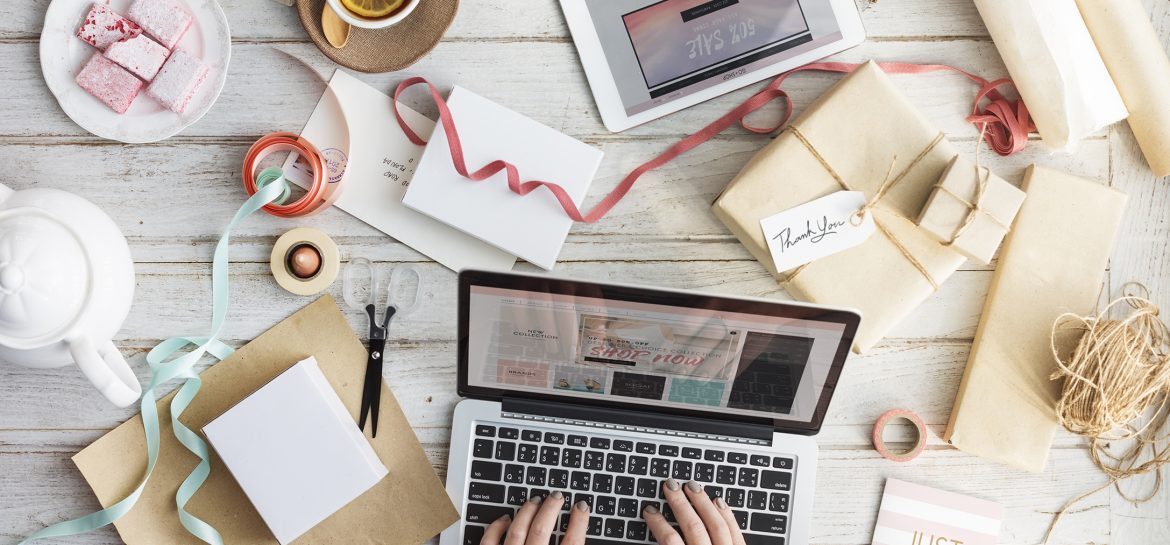 If you have created a new website or re-branded, you need to start sharing the news and gaining momentum towards the launch. By preparing a campaign ahead of the launch date, sharing updates and gathering the interest of influencers, you will increase your chances to create the Hype and leverage your audience when your launch date comes.
A launch campaign should come in 3 phases:
| | | |
| --- | --- | --- |
| The pre-launch | The Launch | The Post-launch |

PRE-LAUNCH: Starting your campaign ahead of your launch date
In preparing your website or brand launch, make sure to set a launch date in the early stage of the development. This will help you managing your time and keeping you accountable.
Once you have set your launch date, start planning your pre-launch campaign. This include elements such as:
Creating a landing page with some sort of lead acquisition such as: a link to subscribe to the newsletter, link to like your social profiles, ect… This will help you directly connect to engage leads as soon as your website is launched
Add a countdown, and share key development stages on your social platforms
Keep content flowing and create a hashtag on your social media platform.
Ask influencers to share the news. You can also prepare ready to use content for them to use ahead or as soon as your website is launched. Create a media list and start sending pre-launch material.
LAUNCH DAY: celebrate the achievement with your entourage and key followers
The day has finally arrived, all your key influencers and followers should have been contacted and reminders sent out.
Send reminders on your social platforms the day-prior, and hours prior the launch
If you are holding a launch event, make sure that everything is set to capture the launch event, that guests are aware of your launch hashtags and get sharing!
Celebrate!
POST-LAUNCH: Keeping the momentum
After the excitement of the launch, the post-launch can sometimes be a bit underwhelming and feel a bit flat. To avoid this type of situation, make sure that you have a post-launch communication campaign ready to go and have a plan to keep the conversation going on your social media platforms. This can include:
Follow up emails to all your leads. Ask them for feedback, make sure they enjoy their experience and if they did not try to see what can be improved
Thank everyone who supported the launch, make them feel appreciate and continue the conversation with them, they are your supporters!
If you are launching an ecommerce, incentivise your customers to share their purchases online with your hashtags. You can include a "thank you" card in the parcels, with all the links to your social profiles or offer special discounts or promotions for sharing pics of your products.
Monitor closely your analytics, see what can be improved and start making changes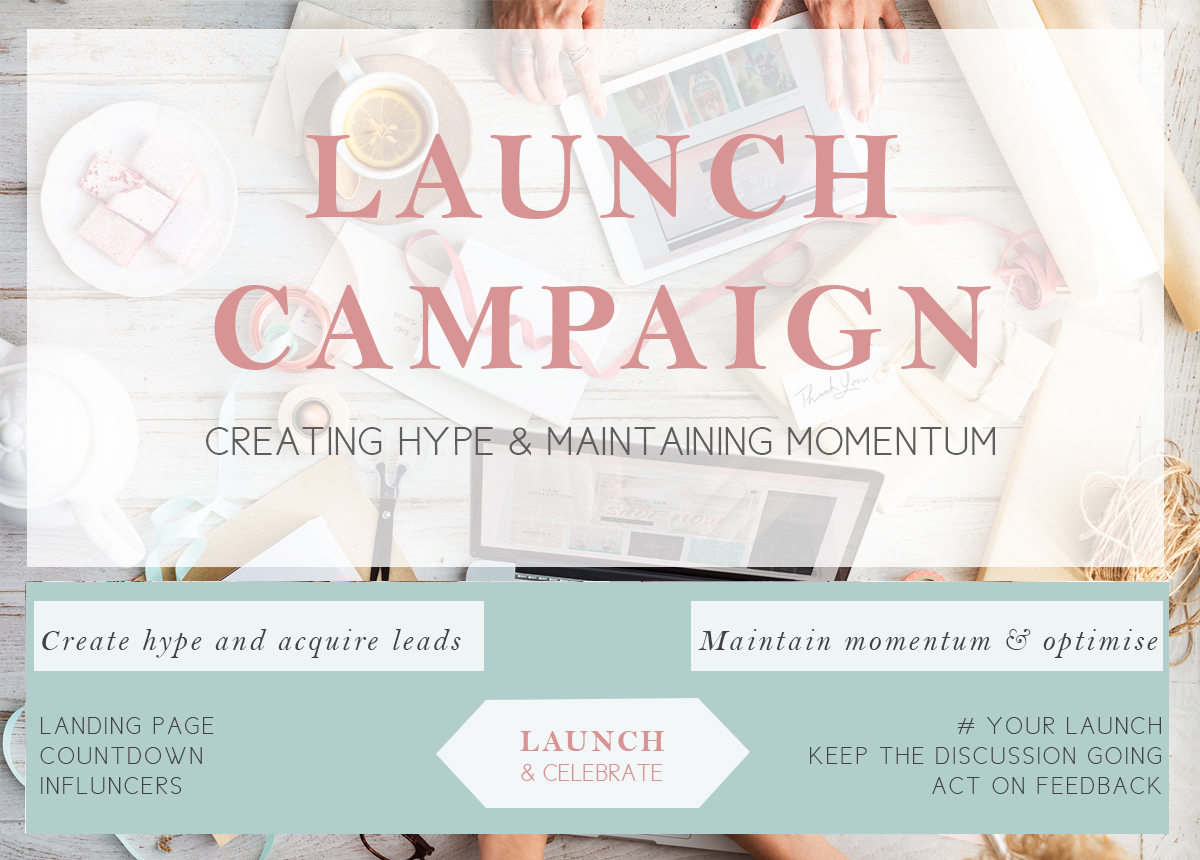 LET'S WORK TOGETHER!
Let's build a strategy that will make people
love you brand and your products/ services